Project Info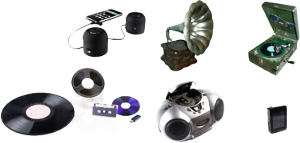 For more than one hundred years, our everyday life has been shaped by ever-changing technologies for recording, transmission and playback of music. Due to the growing digitalization and interconnectedness of our media environment, we may presently observe an additional substantial change concerning the possibilities of integrating mediated musical practices into our everyday lives – which could potentially lead to a transition regarding the social meaning of music, too.
In accordance with the aims of the DFG Priority Program "Mediatized Worlds" the research project Music and Media Survey – Empirical Basic Data and Theoretical Modeling of the Mediatization of Everyday Music Reception in Germany takes an interdisciplinary approach, thus aiming at a better understanding of these processes by means of analyzing the interaction of material technologies, symbolic-auditory musical content, and users of different social backgrounds within everyday social practice.

To accomplish this, the project creates an overall picture of the 'German status quo' of mediatization of everyday music reception by means of applying an empirical mixed methods research design: The explorative-quantitative part is a socio-demographically representative survey that fills a pressing research gap by delivering representative usage data on dominant actual patterns of music media gadget and application use within German society.

The complementary qualitative-interpretative part of the research design focuses on analyzing why and how members of different social milieux and age cohorts combine different technologies of music reception in form of elaborated Audio Repertoires, and whether this indicates a change in social functions of music in everyday life.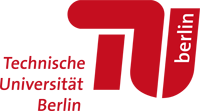 The research project "Music and Media Survey" is funded by the German Research Foundation (DFG) under the reference number LE 3096/1-1 within the Priority Program 1505 "Mediatized Worlds" and operates within the Audio Communication Group of the Berlin Institute of Technology (TUB).